Prevagen® Receives 2018 Vity Award for Best Brain Support Supplement
The best-selling brain health supplement wins its seventh Vity Award for the industry's top-selling product by retailers.
MADISON, Wis. (June 1, 2018) — Quincy Bioscience, a Wisconsin-based biotech company, announces that Prevagen is the 2018 recipient of the Vity Award for the best brain support supplement, one of the most sought-after awards in the natural products industry.
Vity Awards are given each year by Vitamin Retailer magazine, the leading trade publication in the vitamin/supplement industry. The awards are voted on by a random sampling of retailer readers across the country based on top-selling products and best sales and merchandising support.
"We continued to be honored by our retail partners in receiving this industry award for the seventh time," said Tom Dvorak, Vice President of Sales at Quincy Bioscience. "We thank them for their dedication to getting out the Prevagen message to consumers who are looking to stay mentally sharp as they age."
For over a decade, Quincy Bioscience has been promoting the health benefits of apoaequorin, the unique ingredient in Prevagen. Apoaequorin was originally discovered in jellyfish and has been shown in the form of Prevagen to improve certain aspects of cognitive function in the Madison Memory Study, a double-blind, placebo-controlled study.
The demand for the brain health products continue to grow as Americans are leading healthier and longer lives than ever before. Backed with published safety and efficacy studies, Prevagen has helped hundreds of thousands of customers through its nationwide distribution in drugstores, grocery stores, health food stores and physician offices since the product was launched in 2007.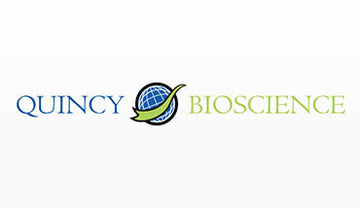 About Quincy Bioscience
Quincy Bioscience is a biotechnology company based in Madison, Wisconsin, focused on the discovery, development and commercialization of novel technologies to support brain health in aging, with a specific emphasis on memory support and cognitive health. Quincy Bioscience is set apart by its cutting-edge applications of the patented protein apoaequorin, which has been tested to show improvements in cognition and memory in clinical trials.