Prevagen® Selected as #1 Pharmacist Recommended Memory Support Brand in 2019 Pharmacy Times Annual Survey
MADISON, Wis. (June 17, 2019) — Prevagen, the best-selling brain health supplement in the country for several years in a row, according to Nielsen data, is now pharmacists' memory support product of choice according to recent survey results by Pharmacy Times.
The survey results are published annually in its OTC Guide and includes tens of thousands of pharmacists across the country to determine the top recommended brands across several different health areas which help provide pharmacists and customers a trusted resource and to promote wellness.
According to the survey, over 550,000 pharmacist recommendations are made each month to consumers in the area of non-prescription memory support. The Pharmacy Times survey showed that 72% of the time Prevagen is the recommended brand, which is the highest percentage of any of the dietary supplement health categories included in the survey.
Prevagen, the only supplement to contain an ingredient originally discovered in jellyfish, was first introduced to the marketplace in 2007 and is now available in over 50,000 retail locations.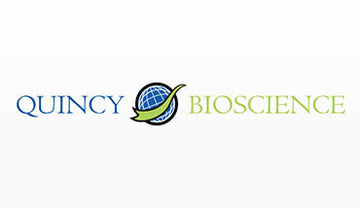 About Quincy Bioscience
Quincy Bioscience is a biotechnology company based in Madison, Wisconsin, focused on the discovery, development and commercialization of novel technologies to support brain health in aging, with a specific emphasis on memory support and cognitive health. Quincy Bioscience is set apart by its cutting-edge applications of the patented protein apoaequorin, which has been tested to show improvements in cognition and memory in clinical trials.