Quincy Bioscience Vehemently Denies FTC Allegations, Vows to Fight Complaint on Behalf of Its Customers
MADISON, Wis. (Jan. 9, 2017) — Quincy Bioscience released the following statement in response to the Federal Trade Commission's and New York Attorney General's unfounded and inaccurate complaint against Prevagen.
"We vehemently disagree with these allegations made by only two FTC commissioners. This case is another example of government overreach and regulators extinguishing innovation by imposing arbitrary new rules on small businesses like ours."
"Prevagen is safe. Neither the FTC nor the New York Attorney General has alleged that Prevagen can cause or has caused harm to anyone. And hundreds of thousands people tell us it works and improves their lives."
"It is unprecedented for a complaint like this to be brought by only two sitting commissioners, let alone two commissioners from the same party. The FTC is supposed to be headed by five Commissioners, representing a diversity of political backgrounds. Chairwoman Ramirez, one of the FTC Commissioners who voted in this matter, has herself acknowledged the benefits of a full, five-member Commission."
"Quincy has amassed a large body of evidence that Prevagen improves memory and supports healthy brain function. This evidence includes preclinical rat studies, canine studies, human clinical studies, and, most importantly, randomized, double-blind, placebo-controlled human clinical testing. This type of testing has long been acknowledged by both the FTC and the FDA to be the 'gold standard' for scientific evidence.
"The FTC does not allege that Quincy's principal clinical study fails to meet the FTC's and FDA's own definition of 'gold standard,' nor does the FTC allege that the study was poorly designed or inappropriately conducted, or that it failed to rely on scientifically-validated measures.
"The sole dispute rests on the interpretation and analysis of the data, with the regulators attempting to hold the company to a standard that is unreasonable, scientifically debatable, and legally invalid. Their experts simply disagree with ours over how to interpret the study results. The FTC should not be the arbiter in matters of scientific debate. We are proud of the work we have done to support Prevagen's effects and believe our large body of evidence clearly satisfies the longstanding standard to support such claims.
"The FTC has already brought three similar cases against three other companies in which the Commission tried to impose its own rigid interpretation of a company's scientific evidence to prohibit truthful, non-misleading claims. In each case, the FTC lost. This matter is of keen public interest and the facts of this case underscore the importance of proceeding carefully. There is no reason for a short-staffed and lame-duck FTC to rush this complaint through.
"Quincy Bioscience will vigorously defend ourselves. The Americans who rely on Prevagen to improve their lives deserve nothing less."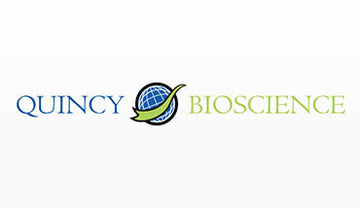 About Quincy Bioscience
Quincy Bioscience is a biotechnology company based in Madison, Wisconsin, focused on the discovery, development and commercialization of novel technologies to support brain health in aging, with a specific emphasis on memory support and cognitive health. Quincy Bioscience is set apart by its cutting-edge applications of the patented protein apoaequorin, which has been tested to show improvements in cognition and memory in clinical trials.