Prevagen® Nominated For "Coolest Thing Made in Wisconsin" in Wisconsin Manufacturers & Commerce Annual Contest
Products can be voted on once each day between Sept 10th-16th
MADISON, Wis. (Sep 10, 2018) — Quincy Bioscience, a Wisconsin-based biotech company, is pleased to announce that Prevagen has been nominated in an annual contest by the Wisconsin Manufacturers and Commerce (WMC) organization which highlight unique products made in Wisconsin and the companies behind them.
Quincy Bioscience Human Resources Manager Tony Kern shared, "As a lifelong Wisconsin resident, I find the strong work ethic, integrity and moral values of our employees comes through not only in our product but all products that are made in Wisconsin. We at Quincy Bioscience are proud to call Wisconsin home."
This is the third year for the "Coolest Things" contest, co-sponsored by the WMC and Johnson Bank, which showcases innovative ideas that have successfully made it to the marketplace and hail from Wisconsin – a state proud of its storied manufacturing history.
About Wisconsin Manufacturers & Commerce (WMC) - WMC is the state chamber of commerce, the state manufacturers' association and the state safety council. Founded in 1911, WMC is Wisconsin's leading business association dedicated to making Wisconsin the most competitive state in the nation.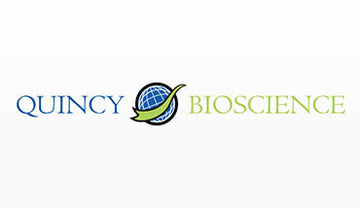 About Quincy Bioscience
Quincy Bioscience is a biotechnology company based in Madison, Wisconsin, focused on the discovery, development and commercialization of novel technologies to support brain health in aging, with a specific emphasis on memory support and cognitive health. Quincy Bioscience is set apart by its cutting-edge applications of the patented protein apoaequorin, which has been tested to show improvements in cognition and memory in clinical trials.