Prevagen® Signs On As Official Partner of U.S. Figure Skating
To present "Memorable Moments" during organization's 2021 Centennial Anniversary Celebration
COLORADO SPRINGS, Colorado (Dec. 16, 2020)— Prevagen, the leading memory support and brain health supplement in America, has agreed to become the official Brain Health Supplement of U.S. Figure Skating, the national governing body announced Wednesday.
In addition to a full complement of advertising throughout the 2021 Toyota U.S. Figure Skating Championships, 2021 International Skating Union (ISU) Championship competitions, and the 2022 ISU Grand Prix of Figure Skating Series, Prevagen will present a "Memorable Moments" campaign which will have a presence on both NBC and NBCSN telecasts, as well as U.S. Figure Skating's digital platforms. This collection of iconic figure skating moments will be part of U.S. Figure Skating's Centennial Celebration which will begin with the 2021 U.S. Championships, and end with the 2022 U.S. Championships in Nashville, Tennessee.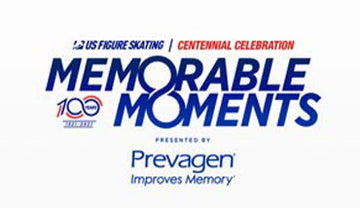 About Quincy Bioscience
Quincy Bioscience is a biotechnology company based in Madison, Wisconsin, focused on the discovery, development and commercialization of novel technologies to support brain health in aging, with a specific emphasis on memory support and cognitive health. Quincy Bioscience is set apart by its cutting-edge applications of the patented protein apoaequorin, which has been tested to show improvements in cognition and memory in clinical trials.