Quincy Bioscience Urges Second Circuit to Uphold Dismissal of Schneiderman/FTC Action
In the last days of the Obama Administration, then-FTC Commissioners Edith Ramirez and Terrell McSweeny joined former New York Attorney General Eric Schneiderman to sue Quincy Bioscience, the makers of the dietary supplement Prevagen, over marketing claims.
The Hon. Louis L. Stanton, a highly respected federal judge in the United States District Court for the Southern District of New York, dismissed the government's lawsuit as lacking a valid factual basis. The government's suit admitted that Quincy possessed substantiation for its claims that Prevagen improves memory—the results of a "gold standard" well-designed human trial— but made technical arguments about the way Quincy presented the data. As Judge Stanton put it, the government's claims "never proceed[] beyond the theoretical."
Former AG Schneiderman and the FTC appealed, and today Quincy Bioscience filed its brief asking the United States Court of Appeals for the Second Circuit to affirm Judge Stanton's dismissal.
Quincy Bioscience's brief notes the following:
> Judge Stanton correctly found that the government's "theoretical attack" failed to satisfy well-established standards requiring a plaintiff to plead a plausible basis upon which liability can be reasonably inferred.
> Quincy's marketing statements "complied with the FTC's longstanding 'competent and reliable scientific evidence' standard" as enumerated in FTC guidance. The government, in its case against Quincy, seeks to "redefine retroactively what it means for a dietary supplement manufacturer to possess the requisite competent and reliable scientific evidence." In recent years, two district courts and the Eleventh Circuit have rejected attempts by the FTC to redefine its dietary supplement guidance in this manner.
> The FTC, typically a five-member bipartisan agency, lacked proper authorization (i.e., a quorum) when only two members approved the suit on a 2-0, one-party vote.
> Precluding the company from making truthful marketing statements based on the "gold standard" of a double-blind, placebo-controlled human clinical study constitutes an impermissible restraint on commercial speech in violation of the First Amendment.
Quincy Bioscience released the following statement after filing its brief in response to the FTC's appeal: "Quincy Bioscience urges the appeals court to reaffirm the district court decision to dismiss this case. We relied on the FTC's own guidance for dietary supplement marketing claims and have backed our claims with a double-blind, placebo-controlled human study, as well as other evidence. We respectfully submit that, if the FTC wants to change its guidance for dietary supplement marketing, they do not try to do so through litigation. We also respectfully submit that companies like Quincy Bioscience be given the opportunity to be heard before a bipartisan Commission and that a proper quorum must exist prior to any vote to proceed with the filing of a complaint. "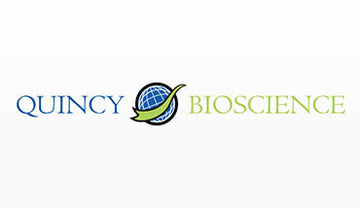 About Quincy Bioscience
Quincy Bioscience is a biotechnology company based in Madison, Wisconsin, focused on the discovery, development and commercialization of novel technologies to support brain health in aging, with a specific emphasis on memory support and cognitive health. Quincy Bioscience is set apart by its cutting-edge applications of the patented protein apoaequorin, which has been tested to show improvements in cognition and memory in clinical trials.